ICDCN
2023
24th International Conference On Distributed Computing And Networking
4-7th January, 2023
|
Department of Computer Science and Engineering, IIT Kharagpur
Managing Director, Research for Industry Partner Manager, Networking Research CTO, Agri-Food, Microsoft
Ranveer Chandra is the Managing Director for Research for Industry, and the CTO of Agri-Food at Microsoft. He also leads the Networking Research Group at Microsoft Research, Redmond. Previously, Ranveer was the Chief Scientist of Microsoft Azure Global. His research has shipped as part of multiple Microsoft products, including VirtualWiFi in Windows 7 onwards, low power Wi-Fi in Windows 8, Energy Profiler in Visual Studio, Software Defined Batteries in Windows 10, and the Wireless Controller Protocol in XBOX One. His research also led to a new product, called Azure FarmBeats. Ranveer is active in the networking and systems research community, and has served as the Program Committee Chair of IEEE DySPAN 2012, and ACM MobiCom 2013.
Ranveer has published more than 100 papers, and holds over 150 patents granted by the USPTO. His research has been cited by the popular press, such as the Economist, MIT Technology Review, BBC, Scientific American, New York Times, WSJ, among others. He is a Fellow of the IEEE, and has won several awards, including best paper awards at ACM CoNext 2008, ACM SIGCOMM 2009, IEEE RTSS 2014, USENIX ATC 2015, Runtime Verification 2016 (RV'16), ACM COMPASS 2019, and ACM MobiCom 2019, the Microsoft Research Graduate Fellowship, the Microsoft Gold Star Award, the MIT Technology Review's Top Innovators Under 35, TR35 (2010) and Fellow in Communications, World Technology Network (2012). He was recently recognized by the Newsweek magazine as America's 50 most Disruptive Innovators (2021). Ranveer has an undergraduate degree from IIT Kharagpur, India and a PhD from Cornell University.

Professor, Electrical and Computer Engineering Department
Director, Parallel and Distributed Systems Laboratory, UT Austin.
Vijay Garg is a Cullen Trust Endowed Professor in the Department of Electrical & Computer Engineering and Department of Computer Sciences at The University of Texas at Austin. He is an IEEE Fellow and is the director of the Parallel and Distributed Systems laboratory at UT Austin. His research contributions are in the areas of distributed algorithms, global predicate detection, distributed debugging and simulation, fault-tolerance, lattice theory and supervisory control of discrete event systems. His research has been supported by NSF, IBM, Texas Advanced Research Program, TRW, SRC, and Compaq among others. He has received Lepley Teaching Award (ECE Departmental Teaching Award, 2015), Departmental nomination for Lockheed Martin Aeronautics Company Award for Excellence in Engineering Teaching (2015), UT Outstanding Inventor (2011), Best Paper Award at 17th International Conference on Runtime Verification (RV'2017), Best Paper Award at 12th SSS (2010) etc.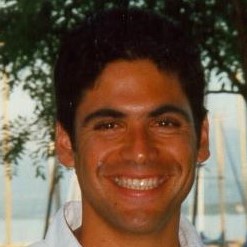 School of Computer and Communication Sciences (DCL), EPFL
Rachid Guerraoui is held the Chair of Computer Science of Collège de France and was affiliated with the Research Center of Ecole des Mines de Paris, the Commissariat a l'Energie Atomique in Saclay, Hewlett-Packard Labs in Palo Alto and the Massachusetts Institute of Technology.
His research is devoted to concurrent and distributed computing, from multiprocessors to wide-area networks.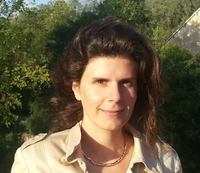 Professor of Computing Science
Governing Body Fellow, Kellogg College
Niki Trigoni is a Professor at the Oxford University Department of Computer Science and a fellow of Kellogg College. She obtained her DPhil at the University of Cambridge (2001), became a postdoctoral researcher at Cornell University (2002-2004), and a Lecturer at Birkbeck College (2004-2007). At Oxford, she is currently Director of the EPSRC Centre for Doctoral Training on Autonomous Intelligent Machines and Systems, a program that combines machine learning, robotics, sensor systems and verification/control. She also leads the Cyber Physical Systems Group, which is focusing on intelligent and autonomous sensor systems with applications in positioning, healthcare, environmental monitoring and smart cities. The group's research ranges from novel sensor modalities and low level signal processing to high level inference and learning.