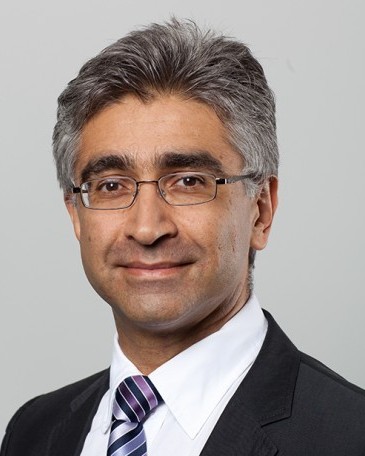 Speaker : Ahmad-Reza Sadeghi
Affiliation : TU Darmstadt, Germany
Title : Digital Contact Tracing: Utopia, Dystopia, or Surveillance Capitalism ?
Abstract : Numerous countries have recently introduced digital contact tracing apps to fight the COVID-19 pandemic. While some countries deployed a centralized approach for digital contact tracing and even extensively collected sensitive user information (e.g., name, address, mobile phone numbers, location), a widespread debate on privacy broke out in other countries, particularly in Europe. It then became a matter of academic competition and national pride who will deploy the first or/and the best privacy-preserving solution. As the turmoil of contact tracing approaches started to evolve, Google and Apple discovered an unprecedented friendship and agreed on developing their own very special decentralized contact tracing, the Exposure Notification API (GAEN), that they quickly integrated into their mobile operating systems. This API is heavily controlled by corporate policy: In each country, access to the API is granted only to one single health organization as approved by the corresponding national government. Due to this, a number of governments contracted local companies (some with millions of Euros) to develop an app that specifically uses the GAP API. In this talk, we first systematize different contract tracing approaches and instantiations and focus on their privacy, security and effectiveness aspects. In particular, we point out the crucial privacy and security risks of GAEN, and discuss the threatening corporate dominance. Finally, we discuss what measures we believe are needed to make more flexible and effective use of digital contact tracing against pandemic.
Biography : Ahmad-Reza Sadeghi is a professor of Computer Science at the TU Darmstadt, Germany. He is the head of the Systems Security Lab at the Cybersecurity Research Center of TU Darmstadt. He is also the director of the Intel Research Institute for Collaborative Autonomous Resilient Systems (ICRI-CARS) at TU Darmstadt. He holds a Ph.D. in Computer Science from the University of Saarland, Germany. Prior to academia, he worked in R&D of Telecommunications enterprises, amongst others Ericsson Telecommunications. He has been continuously contributing to security and privacy research. He was Editor-In-Chief of IEEE Security and Privacy Magazine, served 5 years on the editorial board of the ACM Transactions on Information and System Security (TISSEC), and is currently on the editorial boards of ACM Books, ACM TODAES, ACM TIOT and ACM DTRAP. For his influential research on Trusted and Trustworthy Computing he received the renowned German "Karl Heinz Beckurts" award. This award honors excellent scientific achievements with high impact on industrial innovations in Germany. In 2018 Prof. Sadeghi received the ACM SIGSAC Outstanding Contributions Award for dedicated research, education, and management leadership in the security community and for pioneering contributions in content protection, mobile security and hardware-assisted security. SIGSAC is ACM's Special Interest Group on Security, Audit and Control.