Welcome to VISWAS profile......
"Imagination is more important than knowledge. For knowledge is limited, whereas imagination embraces the entire world, stimulating progress, giving birth to evolution." – Albert Einstein
About Me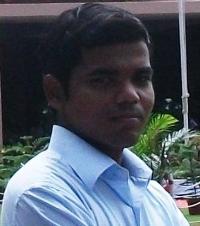 I am Viswas Kumar Kushwaha from Gopalganj Bihar.
I am M.Tech student in Computer Science & Engineering at IIT kharagpur.
Activities
24 hour Hacking activity in Yahoo! Hack U at IIT Kharagpur Click Here to see the hack.
Contact Me
Mailing Address
Room No. A-413
LBS Hall
IIT Kharagpur

vkkushwaha@cse.iitkgp.ernet.in

+91-7699579598