Programmer & Web Developer
Lucknow, India
---
Skills
Algorithms
C Programming
Google Cloud
AWS
Data Stuctures
Web Developement
Javascript
Ajax
Laravel
Django
Flask
CodeIgniter
Mysql
Web Scraping
Database Managment System
Computer Languages
Python
Java
Vegilog
Mips/Assembly Language
Softwares
NetBeans
Mars
Xampp
Lampp
Operating Systems
Windows
Linux/Unix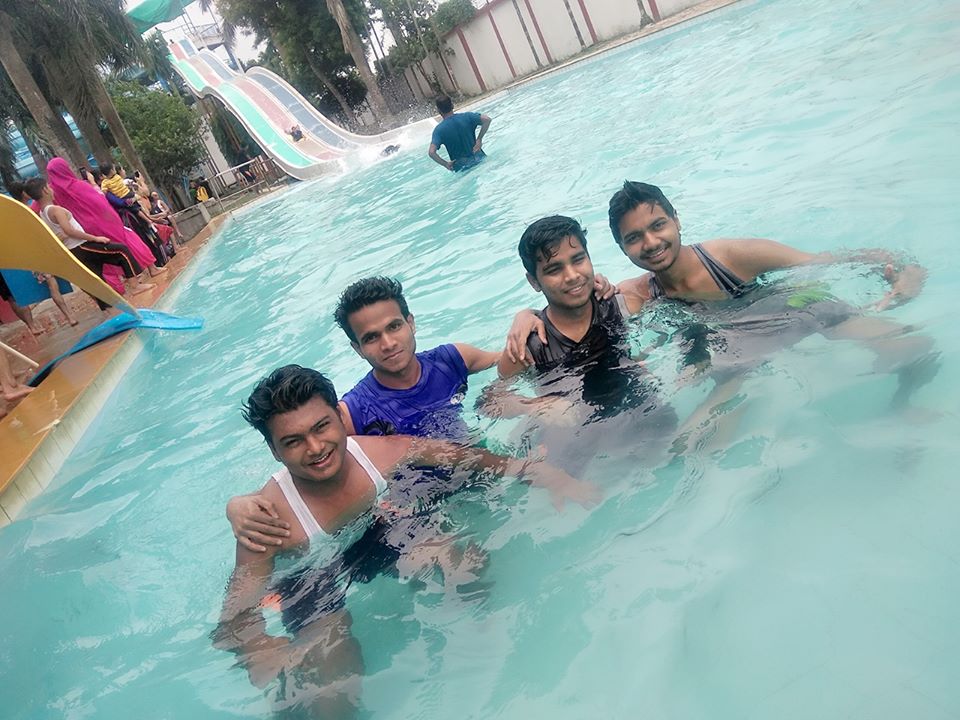 Work Experience
Stochastic Solutions Pvt. Lmt.
May 2018 - July 2018
Backend Developer(intern)
Worked at Stochastic Solutions PVT. LTD. as a Backend Developer (Intern). During my internship,worked on the design and implementation of a crowdsourcing platform for educational institutions. I worked on the PHP language using Codeigniter framework and various aspects of the software platform, including the algorithms, database management, integrating public APIs and user-interface.I implemented the modules using Google Cloud Platform and Polymer and developed considerable expertise in using them.
---
GoldenHour Systems PVT. LTD.
May 2017 - July 2017
Full-Stack developer (internship)
Worked at GoldenHour Systems PVT. LTD. as a part of my Technical Internship. I worked with Laravel Framework, AngularJs, Jquery, HTML,CSS and Bootstrap
---
Biztime IT Solutions PVT. LTD.
May 2017 - July 2017
Applictaion Developer(Online)
Former technical intern at Enterprise Application Development at Biztime IT Solutions PVT. LTD. Internship was focused on implementing a project named named iAcademia Collaborative Development Programm, lasted from 17th May 2017 to 28th June 2017
---
Project/Work
Education
B.tech in Computer Science and Engineerinng
2015-
Current
Indian Institute Of Technology Kharagpur
Persuing B.Tech + M.tech Dual degree from IIT Kharagpur. Currently enrolled as a fourth year undergraduate student of the Department of Computer Science and Engineering.
---
High School Education
2012 - 2014
Jawahar Navoday Vidyalaya Sitapur
Completed my High School Education under CBSE board, scoring 9.4 CGPA and 84.5% in class:X and class:XII respectively.
---
My Websites
sachin kaithwar sachin kaithwar sachin kaithwar sachin kaithwar sachin kaithwar sachin kaithwar sachin kaithwar sachin kaithwar sachin kaithwar sachin kaithwar sachin kaithwar sachin kaithwar sachin kaithwar sachin kaithwar sachin kaithwar sachin kaithwar sachin kaithwar sachin kaithwar sachin kaithwar sachin kaithwar sachin kaithwar sachin kaithwar sachin kaithwar sachin kaithwar sachin kaithwar sachin kaithwar sachin kaithwar sachin kaithwar sachin kaithwar sachin kaithwar sachin kaithwar sachin kaithwar sachin kaithwar sachin kaithwar sachin kaithwar sachin kaithwar sachin kaithwar sachin kaithwar sachin kaithwar sachin kaithwar sachin kaithwar sachin kaithwar sachin kaithwar sachin kaithwar sachin kaithwar sachin kaithwar sachin kaithwar sachin kaithwar sachin kaithwar sachin kaithwar sachin kaithwar sachin kaithwar sachin kaithwar sachin kaithwar sachin kaithwar sachin kaithwar sachin kaithwar sachin kaithwar sachin kaithwar sachin kaithwar sachin kaithwar sachin kaithwar sachin kaithwar sachin kaithwar sachin kaithwar sachin kaithwar sachin kaithwar sachin kaithwar sachin kaithwar sachin kaithwar sachin kaithwar sachin kaithwar sachin kaithwar sachin kaithwar sachin kaithwar sachin kaithwar sachin kaithwar sachin kaithwar sachin kaithwar sachin kaithwar sachin kaithwar sachin kaithwar sachin kaithwar sachin kaithwar sachin kaithwar sachin kaithwar sachin kaithwar sachin kaithwar sachin kaithwar sachin kaithwar sachin kaithwar sachin kaithwar sachin kaithwar sachin kaithwar sachin kaithwar sachin kaithwar sachin kaithwar sachin kaithwar sachin kaithwar sachin kaithwar sachin kaithwar sachin kaithwar sachin kaithwar sachin kaithwar sachin kaithwar sachin kaithwar sachin kaithwar sachin kaithwar sachin kaithwar war sachin kaithwar sachin kaithwar sachin kaithwar sachin kaithwar sachin kaithwarsachin kaithwar sachin kaithwar sachin kaithwar sachin kaithwar sachin kaithwar sachin kaithwar sachin kaithwar sachin kaithwar sachin kaithwar sachin kaithwar sachin kaithwar sachin kaithwar sachin kaithwar sachin kaithwar sachin kaithwar sachin kaithwar sachin kaithwar sachin kaithwar sachin kaithwar sachin kaithwar sachin kaithwar sachin kaithwar sachin kaithwar sachin kaithwar sachin kaithwar sachin kaithwar sachin kaithwar sachin kaithwar sachin kaithwar sachin kaithwar sachin kaithwar sachin kaithwar sachin kaithwar sachin kaithwar sachin kaithwar sachin kaithwar sachin kaithwar sachin kaithwar sachin kaithwar sachin kaithwar sachin kaithwar sachin kaithwar sachin kaithwar sachin kaithwar sachin kaithwar sachin kaithwar sachin kaithwar sachin kaithwar sachin kaithwar sachin kaithwar sachin kaithwar sachin kaithwar sachin kaithwar sachin kaithwar sachin kaithwar sachin kaithwar sachin kaithwar sachin kaithwar sachin kaithwar sachin kaithwar sachin kaithwar sachin kaithwar sachin kaithwar sachin kaithwar sachin kaithwar sachin kaithwar sachin kaithwar sachin kaithwar sachin kaithwar sachin kaithwar sachin kaithwar sachin kaithwar sachin kaithwar sachin kaithwar sachin kaithwar sachin kaithwar sachin kaithwar sachin kaithwar sachin kaithwar sachin kaithwar sachin kaithwar sachin kaithwar sachin kaithwar sachin kaithwar sachin kaithwar sachin kaithwar sachin kaithwar sachin kaithwar sachin kaithwar sachin kaithwar sachin kaithwar sachin kaithwar sachin kaithwar sachin kaithwar sachin kaithwar sachin kaithwar sachin kaithwar sachin kaithwar sachin kaithwar sachin kaithwar sachin kaithwar sachin kaithwar sachin kaithwar sachin kaithwar sachin kaithwar sachin kaithwar sachin kaithwar sachin kaithwar sachin kaithwar sachin kaithwar sachin kaithwar sachin kaithwar sachin kaithwar sachin kaithwar sachin kaithwar sachin kaithwar sachin kaithwar sachin kaithwar sachin kaithwar sachin kaithwar sachin kaithwar sachin kaithwar sachin kaithwar sachin kaithwar sachin kaithwar sachin kaithwar sachin kaithwar sachin kaithwar sachin kaithwar sachin kaithwar sachin kaithwar sachin kaithwar sachin kaithwar sachin kaithwar sachin kaithwar sachin kaithwar sachin kaithwar sachin kaithwar sachin kaithwar sachin kaithwar sachin kaithwar sachin kaithwar sachin kaithwar sachin kaithwar sachin kaithwar sachin kaithwar sachin kaithwar sachin kaithwar sachin kaithwar sachin kaithwar sachin kaithwar sachin kaithwar sachin kaithwar sachin kaithwar sachin kaithwar sachin kaithwar sachin kaithwar sachin kaithwar sachin kaithwar sachin kaithwar sachin kaithwar sachin kaithwar sachin kaithwar sachin kaithwar sachin kaithwar sachin kaithwar sachin kaithwar sachin kaithwar sachin kaithwar sachin kaithwar sachin kaithwar sachin kaithwar sachin kaithwar sachin kaithwar sachin kaithwar sachin kaithwar sachin kaithwar sachin kaithwar sachin kaithwar sachin kaithwar sachin kaithwar sachin kaithwar sachin kaithwar sachin kaithwar sachin kaithwar sachin kaithwar sachin kaithwar sachin kaithwar sachin kaithwar sachin kaithwar sachin kaithwar sachin kaithwar sachin kaithwar sachin kaithwar sachin kaithwar sachin kaithwar sachin kaithwar sachin kaithwar sachin kaithwar sachin kaithwar sachin kaithwar sachin kaithwar sachin kaithwar sachin kaithwar sachin kaithwar sachin kaithwar sachin kaithwar sachin kaithwar sachin kaithwar sachin kaithwar sachin kaithwar sachin kaithwar sachin kaithwar sachin kaithwar sachin kaithwar sachin kaithwar sachin kaithwar sachin kaithwar sachin kaithwar sachin kaithwar sachin kaithwar sachin kaithwar sachin kaithwar sachin kaithwar sachin kaithwar sachin kaithwar sachin kaithwar sachin kaithwar sachin kaithwar sachin kaithwar sachin kaithwar sachin kaithwar sachin kaithwar sachin kaithwar sachin kaithwar sachin kaithwar sachin kaithwar sachin kaithwar sachin kaithwar sachin kaithwar sachin kaithwar sachin kaithwar sachin kaithwar sachin kaithwar sachin kaithwar sachin kaithwar sachin kaithwar sachin kaithwar sachin kaithwar sachin kaithwarsachin kaithwar sachin kaithwar sachin kaithwar sachin kaithwar sachin kaithwar sachin kaithwar sachin kaithwar sachin kaithwar sachin kaithwar sachin kaithwar sachin kaithwar sachin kaithwar sachin kaithwar sachin kaithwar sachin kaithwar sachin kaithwar sachin kaithwar sachin kaithwar sachin kaithwar sachin kaithwar sachin kaithwar sachin kaithwar sachin kaithwar sachin kaithwar sachin kaithwar sachin kaithwar sachin kaithwar sachin kaithwar sachin kaithwar sachin kaithwar sachin kaithwar sachin kaithwar sachin kaithwar sachin kaithwar sachin kaithwar sachin kaithwar sachin kaithwar sachin kaithwar sachin kaithwar sachin kaithwar sachin kaithwar sachin kaithwar sachin kaithwar sachin kaithwar sachin kaithwar sachin kaithwar sachin kaithwar sachin kaithwar sachin kaithwar sachin kaithwar sachin kaithwar sachin kaithwar sachin kaithwar sachin kaithwar sachin kaithwar sachin kaithwar sachin kaithwar sachin kaithwar sachin kaithwar sachin kaithwar sachin kaithwar sachin kaithwar sachin kaithwar sachin kaithwar sachin kaithwar sachin kaithwar sachin kaithwar sachin kaithwar sachin kaithwar sachin kaithwar sachin kaithwar sachin kaithwar sachin kaithwar sachin kaithwar sachin kaithwar sachin kaithwar sachin kaithwar sachin kaithwar sachin kaithwar sachin kaithwar sachin kaithwar sachin kaithwar sachin kaithwar sachin kaithwar sachin kaithwar sachin kaithwar sachin kaithwar sachin kaithwar sachin kaithwar sachin kaithwar sachin kaithwar sachin kaithwar sachin kaithwar sachin kaithwar sachin kaithwar sachin kaithwar sachin kaithwar sachin kaithwar sachin kaithwar sachin kaithwar sachin kaithwar sachin kaithwar sachin kaithwar sachin kaithwar sachin kaithwar sachin kaithwar sachin kaithwar sachin kaithwar sachin kaithwar sachin kaithwar sachin kaithwar sachin kaithwar sachin kaithwar sachin kaithwar sachin kaithwar sachin kaithwar sachin kaithwar sachin kaithwar sachin kaithwar sachin kaithwar sachin kaithwar sachin kaithwar sachin kaithwar sachin kaithwar sachin kaithwar sachin kaithwar sachin kaithwar sachin kaithwar sachin kaithwar sachin kaithwar sachin kaithwar sachin kaithwar sachin kaithwar sachin kaithwar sachin kaithwar sachin kaithwar sachin kaithwar sachin kaithwar sachin kaithwar sachin kaithwar sachin kaithwar sachin kaithwar sachin kaithwar sachin kaithwar sachin kaithwar sachin kaithwar sachin kaithwar sachin kaithwar sachin kaithwar sachin kaithwar sachin kaithwar sachin kaithwar sachin kaithwar sachin kaithwar sachin kaithwar sachin kaithwar sachin kaithwar sachin kaithwar sachin kaithwar sachin kaithwar sachin kaithwar sachin kaithwar sachin kaithwar sachin kaithwar sachin kaithwar sachin kaithwar sachin kaithwar sachin kaithwar sachin kaithwar sachin kaithwar sachin kaithwar sachin kaithwar sachin kaithwar sachin kaithwar sachin kaithwar sachin kaithwar sachin kaithwar sachin kaithwar sachin kaithwar sachin kaithwar sachin kaithwar sachin kaithwar sachin kaithwar sachin kaithwar sachin kaithwar sachin kaithwar sachin kaithwar sachin kaithwar sachin kaithwar sachin kaithwar sachin kaithwar sachin kaithwar sachin kaithwar sachin kaithwar sachin kaithwar sachin kaithwar sachin kaithwar sachin kaithwar sachin kaithwar sachin kaithwar sachin kaithwar sachin kaithwar sachin kaithwar sachin kaithwar sachin kaithwar sachin kaithwar sachin kaithwar sachin kaithwar sachin kaithwar sachin kaithwar sachin kaithwar sachin kaithwar sachin kaithwar sachin kaithwar sachin kaithwar sachin kaithwar sachin kaithwar sachin kaithwar sachin kaithwar sachin kaithwar sachin kaithwar sachin kaithwar sachin kaithwar sachin kaithwar sachin kaithwar sachin kaithwar sachin kaithwar sachin kaithwar sachin kaithwar sachin kaithwar sachin kaithwar sachin kaithwar sachin kaithwar sachin kaithwar sachin kaithwar sachin kaithwar sachin kaithwar sachin kaithwar sachin kaithwar sachin kaithwar sachin kaithwar sachin kaithwar sachin kaithwar sachin kaithwar sachin kaithwar sachin kaithwar sachin kaithwar sachin kaithwar sachin kaithwar sachin kaithwarsachin kaithwar sachin kaithwar sachin kaithwar sachin kaithwar sachin kaithwar sachin kaithwar sachin kaithwar sachin kaithwar sachin kaithwar sachin kaithwar sachin kaithwar sachin kaithwar sachin kaithwar sachin kaithwar sachin kaithwar sachin kaithwar sachin kaithwar sachin kaithwar sachin kaithwar sachin kaithwar sachin kaithwar sachin kaithwar sachin kaithwar sachin kaithwar sachin kaithwar sachin kaithwar sachin kaithwar sachin kaithwar sachin kaithwar sachin kaithwar sachin kaithwar sachin kaithwar sachin kaithwar sachin kaithwar sachin kaithwar sachin kaithwar sachin kaithwar sachin kaithwar sachin kaithwar sachin kaithwar sachin kaithwar sachin kaithwar sachin kaithwar sachin kaithwar sachin kaithwar sachin kaithwar sachin kaithwar sachin kaithwar sachin kaithwar sachin kaithwar sachin kaithwar sachin kaithwar sachin kaithwar sachin kaithwar sachin kaithwar sachin kaithwar sachin kaithwar sachin kaithwar sachin kaithwar sachin kaithwar sachin kaithwar sachin kaithwar sachin kaithwar sachin kaithwar sachin kaithwar sachin kaithwar sachin kaithwar sachin kaithwar sachin kaithwar sachin kaithwar sachin kaithwar sachin kaithwar sachin kaithwar sachin kaithwar sachin kaithwar sachin kaithwar sachin kaithwar sachin kaithwar sachin kaithwar sachin kaithwar sachin kaithwar sachin kaithwar sachin kaithwar sachin kaithwar sachin kaithwar sachin kaithwar sachin kaithwar sachin kaithwar sachin kaithwar sachin kaithwar sachin kaithwar sachin kaithwar sachin kaithwar sachin kaithwar sachin kaithwar sachin kaithwar sachin kaithwar sachin kaithwar sachin kaithwar sachin kaithwar sachin kaithwar sachin kaithwar sachin kaithwar sachin kaithwar sachin kaithwar sachin kaithwar sachin kaithwar sachin kaithwar sachin kaithwar sachin kaithwar sachin kaithwar sachin kaithwar sachin kaithwar sachin kaithwar sachin kaithwar sachin kaithwar sachin kaithwar sachin kaithwar sachin kaithwar sachin kaithwar sachin kaithwar sachin kaithwar sachin kaithwar sachin kaithwar sachin kaithwar sachin kaithwar sachin kaithwar sachin kaithwar sachin kaithwar sachin kaithwar sachin kaithwar sachin kaithwar sachin kaithwar sachin kaithwar sachin kaithwar sachin kaithwar sachin kaithwar sachin kaithwar sachin kaithwar sachin kaithwar sachin kaithwar sachin kaithwar sachin kaithwar sachin kaithwar sachin kaithwar sachin kaithwar sachin kaithwar sachin kaithwar sachin kaithwar sachin kaithwar sachin kaithwar sachin kaithwar sachin kaithwar sachin kaithwar sachin kaithwar sachin kaithwar sachin kaithwar sachin kaithwar sachin kaithwar sachin kaithwar sachin kaithwar sachin kaithwar sachin kaithwar sachin kaithwar sachin kaithwar sachin kaithwar sachin kaithwar sachin kaithwar sachin kaithwar sachin kaithwar sachin kaithwar sachin kaithwar sachin kaithwar sachin kaithwar sachin kaithwar sachin kaithwar sachin kaithwar sachin kaithwar sachin kaithwar sachin kaithwar sachin kaithwar sachin kaithwar sachin kaithwar sachin kaithwar sachin kaithwar sachin kaithwar sachin kaithwar sachin kaithwar sachin kaithwar sachin kaithwar sachin kaithwar sachin kaithwar sachin kaithwar sachin kaithwar sachin kaithwar sachin kaithwar sachin kaithwar sachin kaithwar sachin kaithwar sachin kaithwar sachin kaithwar sachin kaithwar sachin kaithwar sachin kaithwar sachin kaithwar sachin kaithwar sachin kaithwar sachin kaithwar sachin kaithwar sachin kaithwar sachin kaithwar sachin kaithwar sachin kaithwar sachin kaithwar sachin kaithwar sachin kaithwar sachin kaithwar sachin kaithwar sachin kaithwar sachin kaithwar sachin kaithwar sachin kaithwar sachin kaithwar sachin kaithwar sachin kaithwar sachin kaithwar sachin kaithwar sachin kaithwar sachin kaithwar sachin kaithwar sachin kaithwar sachin kaithwar sachin kaithwar sachin kaithwar sachin kaithwar sachin kaithwar sachin kaithwar sachin kaithwar sachin kaithwar sachin kaithwar sachin kaithwar sachin kaithwar sachin kaithwar sachin kaithwar sachin kaithwar sachin kaithwar sachin kaithwar sachin kaithwar sachin kaithwar sachin kaithwarsachin kaithwar sachin kaithwar sachin kaithwar sachin kaithwar sachin kaithwar sachin kaithwar sachin kaithwar sachin kaithwar sachin kaithwar sachin kaithwar sachin kaithwar sachin kaithwar sachin kaithwar sachin kaithwar sachin kaithwar sachin kaithwar sachin kaithwar sachin kaithwar sachin kaithwar sachin kaithwar sachin kaithwar sachin kaithwar sachin kaithwar sachin kaithwar sachin kaithwar sachin kaithwar sachin kaithwar sachin kaithwar sachin kaithwar sachin kaithwar sachin kaithwar sachin kaithwar sachin kaithwar sachin kaithwar sachin kaithwar sachin kaithwar sachin kaithwar sachin kaithwar sachin kaithwar sachin kaithwar sachin kaithwar sachin kaithwar sachin kaithwar sachin kaithwar sachin kaithwar sachin kaithwar sachin kaithwar sachin kaithwar sachin kaithwar sachin kaithwar sachin kaithwar sachin kaithwar sachin kaithwar sachin kaithwar sachin kaithwar sachin kaithwar sachin kaithwar sachin kaithwar sachin kaithwar sachin kaithwar sachin kaithwar sachin kaithwar sachin kaithwar sachin kaithwar sachin kaithwar sachin kaithwar sachin kaithwar sachin kaithwar sachin kaithwar sachin kaithwar sachin kaithwar sachin
sachin kumar sachin kumar sachin kumar sachin kumar sachin kumar sachin kumar sachin kumar sachin kumar sachin kumar sachin kumar sachin kumar sachin kumar sachin kumar sachin kumar sachin kumar sachin kumar sachin kumar sachin kumar sachin kumar sachin kumar sachin kumar sachin kumar sachin kumar sachin kumar sachin kumar sachin kumar sachin kumar sachin kumar sachin kumar sachin kumar sachin kumar sachin kumar sachin kumar sachin kumar sachin kumar sachin kumar sachin kumar sachin kumar sachin kumar sachin kumar sachin kumar sachin kumar sachin kumar sachin kumar sachin kumar sachin kumar sachin kumar sachin kumar sachin kumar sachin kumar sachin kumar sachin kumar sachin kumar sachin kumar sachin kumar sachin kumar sachin kumar sachin kumar sachin kumar sachin kumar sachin kumar sachin kumar sachin kumar sachin kumar sachin kumar sachin kumar sachin kumar sachin kumar sachin kumar sachin kumar sachin kumar sachin kumar sachin kumar sachin kumar sachin kumar sachin kumar sachin kumar sachin kumar sachin kumar sachin kumar sachin kumar sachin kumar sachin kumar sachin kumar sachin kumar sachin kumar sachin kumar sachin kumar sachin kumar sachin kumar sachin kumar sachin kumar sachin kumar sachin kumar sachin kumar sachin kumar sachin kumar sachin kumar sachin kumar sachin kumar sachin kumar sachin kumar sachin kumar sachin kumar sachin kumar sachin kumar sachin kumar sachin kumar sachin kumar sachin kumar sachin kumar sachin kumar sachin kumar sachin kumar sachin kumar sachin kumar sachin kumar sachin kumar sachin kumar sachin kumar sachin kumar sachin kumar sachin kumar sachin kumar sachin kumar sachin kumar sachin kumar sachin kumar sachin kumar sachin kumar sachin kumar sachin kumar sachin kumar sachin kumar sachin kumar sachin kumar sachin kumar sachin kumar sachin kumar sachin kumar sachin kumar sachin kumar sachin kumar sachin kumar sachin kumar sachin kumar sachin kumar sachin kumar sachin kumar sachin kumar sachin kumar sachin kumar sachin kumar sachin kumar sachin kumar sachin kumar sachin kumar sachin kumar sachin kumar sachin kumar sachin kumar sachin kumar sachin kumar sachin kumar sachin kumar sachin kumar sachin kumar sachin kumar sachin kumar sachin kumar sachin kumar sachin kumar sachin kumar sachin kumar sachin kumar sachin kumar sachin kumar sachin kumar sachin kumar sachin kumar sachin kumar sachin kumar sachin kumar sachin kumar sachin kumar sachin kumar sachin kumar sachin kumar sachin kumar sachin kumar sachin kumar sachin kumar sachin kumar sachin kumar sachin kumar sachin kumar sachin kumar sachin kumar sachin kumar sachin kumar sachin kumar sachin kumar sachin kumar sachin kumar sachin kumar sachin kumar sachin kumar sachin kumar sachin kumar sachin kumar sachin kumar sachin kumar sachin kumar sachin kumar sachin kumar sachin kumar sachin kumar sachin kumar sachin kumar sachin kumar sachin kumar sachin kumar sachin kumar sachin kumar sachin kumar sachin kumar sachin kumar sachin kumar sachin kumar sachin kumar sachin kumar sachin kumar sachin kumar sachin kumar sachin kumar sachin kumar sachin kumar sachin kumar sachin kumar sachin kumar sachin kumar sachin kumar sachin kumar sachin kumar sachin kumar sachin kumar sachin kumar sachin kumar sachin kumar sachin kumar sachin kumar sachin kumar sachin kumar sachin kumar sachin kumar sachin kumar sachin kumar sachin kumar sachin kumar sachin kumar sachin kumar sachin kumar sachin kumar sachin kumar sachin kumar sachin kumar sachin kumar sachin kumar sachin kumar sachin kumar sachin kumar sachin kumar sachin kumar sachin kumar sachin kumar sachin kumar sachin kumar sachin kumar sachin kumar sachin kumar sachin kumar sachin kumar sachin kumar sachin kumar sachin kumar sachin kumar sachin kumar sachin kumar sachin kumar sachin kumar sachin kumar sachin kumar sachin kumar sachin kumar sachin kumar sachin kumar sachin kumar sachin kumar sachin kumar sachin kumar sachin kumar sachin kumar sachin kumar sachin kumar sachin kumar sachin kumar sachin kumar sachin kumar sachin kumar sachin kumar sachin kumar sachin kumar sachin kumar sachin kumar sachin kumar sachin kumar sachin kumar sachin kumar sachin kumar sachin kumar sachin kumar sachin kumar sachin kumar sachin kumar sachin kumar sachin kumar sachin kumar sachin kumar sachin kumar sachin kumar sachin kumar sachin kumar sachin kumar sachin kumar sachin kumar sachin kumar sachin kumar sachin kumar sachin kumar sachin kumar sachin kumar sachin kumar sachin kumar sachin kumar sachin kumar sachin kumar sachin kumar sachin kumar sachin kumar sachin kumar sachin kumar sachin kumar sachin kumar sachin kumar sachin kumar sachin kumar sachin kumar sachin kumar sachin kumar sachin kumar sachin kumar sachin kumar sachin kumar sachin kumar sachin kumar sachin kumar sachin kumar sachin kumar sachin kumar sachin kumar sachin kumar sachin kumar sachin kumar sachin kumar sachin kumar sachin kumar sachin kumar sachin kumar sachin kumar sachin kumar sachin kumar sachin kumar sachin kumar sachin kumar sachin kumar sachin kumar sachin kumar sachin kumar sachin kumar sachin kumar sachin kumar sachin kumar sachin kumar sachin kumar sachin kumar sachin kumar sachin kumar sachin kumar sachin kumar sachin kumar sachin kumar sachin kumar sachin kumar sachin kumar sachin kumar sachin kumar sachin kumar sachin kumar sachin kumar sachin kumar sachin kumar sachin kumar sachin kumar sachin kumar sachin kumar sachin kumar sachin kumar sachin kumar sachin kumar sachin kumar sachin kumar sachin kumar sachin kumar sachin kumar sachin kumar sachin kumar sachin kumar sachin kumar sachin kumar sachin kumar sachin kumar sachin kumar sachin kumar sachin kumar sachin kumar sachin kumar sachin kumar sachin kumar sachin kumar sachin kumar sachin kumar sachin kumar sachin kumar sachin kumar sachin kumar sachin kumar sachin kumar sachin kumar sachin kumar sachin kumar sachin kumar sachin kumar sachin kumar sachin kumar sachin kumar sachin kumar sachin kumar sachin kumar sachin kumar sachin kumar sachin kumar sachin kumar sachin kumar sachin kumar sachin kumar sachin kumar sachin kumar sachin kumar sachin kumar sachin kumar sachin kumar sachin kumar sachin kumar sachin kumar sachin kumar sachin kumar sachin kumar sachin kumar sachin kumar sachin kumar sachin kumar sachin kumar sachin kumar sachin kumar sachin kumar sachin kumar sachin kumar sachin kumar sachin kumar sachin kumar sachin kumar sachin kumar sachin kumar sachin kumar sachin kumar sachin kumar sachin kumar sachin kumar sachin kumar sachin kumar sachin kumar sachin kumar sachin kumar sachin kumar sachin kumar sachin kumar sachin kumar sachin kumar sachin kumar sachin kumar sachin kumar sachin kumar sachin kumar sachin kumar sachin kumar sachin kumar sachin kumar sachin kumar sachin kumar sachin kumar sachin kumar sachin kumar sachin kumar sachin kumar sachin kumar sachin kumar sachin kumar sachin kumar sachin kumar sachin kumar sachin kumar sachin kumar sachin kumar sachin kumar sachin kumar sachin kumar sachin kumar sachin kumar sachin kumar sachin kumar sachin kumar sachin kumar sachin kumar sachin kumar sachin kumar sachin kumar sachin kumar sachin kumar sachin kumar sachin kumar sachin kumar sachin kumar sachin kumar sachin kumar sachin kumar sachin kumar sachin kumar sachin kumar sachin kumar sachin kumar sachin kumar sachin kumar sachin kumar sachin kumar sachin kumar sachin kumar sachin kumar sachin kumar sachin kumar sachin kumar sachin kumar sachin kumar sachin kumar sachin kumar sachin kumar sachin kumar sachin kumar sachin kumar sachin kumar sachin kumar sachin kumar sachin kumar sachin kumar sachin kumar sachin kumar sachin kumar sachin kumar sachin kumar sachin kumar sachin kumar sachin kumar sachin kumar sachin kumar sachin kumar sachin kumar sachin kumar sachin kumar sachin kumar sachin kumar sachin kumar sachin kumar sachin kumar sachin kumar sachin kumar sachin kumar sachin kumar sachin kumar sachin kumar sachin kumar sachin kumar sachin kumar sachin kumar sachin kumar sachin kumar sachin kumar sachin kumar sachin kumar sachin kumar sachin kumar sachin kumar sachin kumar sachin kumar sachin kumar sachin kumar sachin kumar sachin kumar sachin kumar sachin kumar sachin kumar sachin kumar sachin kumar sachin kumar sachin kumar sachin kumar sachin kumar sachin kumar sachin kumar sachin kumar sachin kumar sachin kumar sachin kumar sachin kumar sachin kumar sachin kumar sachin kumar sachin kumar sachin kumar sachin kumar sachin kumar sachin kumar sachin kumar sachin kumar sachin kumar sachin kumar sachin kumar sachin kumar sachin kumar sachin kumar sachin kumar sachin kumar sachin kumar sachin kumar sachin kumar sachin kumar sachin kumar sachin kumar sachin kumar sachin kumar sachin kumar sachin kumar sachin kumar sachin kumar sachin kumar sachin kumar sachin kumar sachin kumar sachin kumar sachin kumar sachin kumar sachin kumar sachin kumar sachin kumar sachin kumar sachin kumar sachin kumar sachin kumar sachin kumar sachin kumar sachin kumar sachin kumar sachin kumar sachin kumar sachin kumar sachin kumar sachin kumar sachin kumar sachin kumar sachin kumar sachin kumar sachin kumar sachin kumar sachin kumar sachin kumar sachin kumar sachin kumar sachin kumar sachin kumar sachin kumar sachin kumar sachin kumar sachin kumar sachin kumar sachin kumar sachin kumar sachin kumar sachin kumar sachin kumar sachin kumar sachin kumar sachin kumar sachin kumar sachin kumar sachin kumar sachin kumar sachin kumar sachin kumar sachin kumar sachin kumar sachin kumar sachin kumar sachin kumar sachin kumar sachin kumar sachin kumar sachin kumar sachin kumar sachin kumar sachin kumar sachin kumar sachin kumar sachin kumar sachin kumar sachin kumar sachin kumar sachin kumar sachin kumar sachin kumar sachin kumar sachin kumar sachin kumar sachin kumar sachin kumar sachin kumar sachin kumar sachin kumar sachin kumar sachin kumar sachin kumar sachin kumar sachin kumar sachin kumar sachin kumar sachin kumar sachin kumar sachin kumar sachin kumar sachin kumar sachin kumar sachin kumar sachin kumar sachin kumar sachin kumar sachin kumar sachin kumar sachin kumar sachin kumar sachin kumar sachin kumar sachin kumar sachin kumar sachin kumar sachin kumar sachin kumar sachin kumar sachin kumar sachin kumar sachin kumar sachin kumar sachin kumar sachin kumar sachin kumar sachin kumar sachin kumar sachin kumar sachin kumar sachin kumar sachin kumar sachin kumar sachin kumar sachin kumar sachin kumar sachin kumar sachin kumar sachin kumar sachin kumar sachin kumar sachin kumar sachin kumar sachin kumar sachin kumar sachin kumar sachin kumar sachin kumar sachin kumar sachin kumar sachin kumar sachin kumar sachin kumar sachin kumar sachin kumar sachin kumar sachin kumar sachin kumar sachin kumar sachin kumar sachin kumar sachin kumar sachin kumar sachin kumar sachin kumar sachin kumar sachin kumar sachin kumar sachin kumar sachin kumar sachin kumar sachin kumar sachin kumar sachin kumar sachin kumar sachin kumar sachin kumar sachin kumar sachin kumar sachin kumar sachin kumar sachin kumar sachin kumar sachin kumar sachin kumar sachin kumar sachin kumar sachin kumar sachin kumar sachin kumar sachin kumar sachin kumar sachin kumar sachin kumar sachin kumar sachin kumar sachin kumar sachin kumar sachin kumar sachin kumar sachin kumar sachin kumar sachin kumar sachin kumar sachin kumar sachin kumar sachin kumar sachin kumar sachin kumar sachin kumar sachin kumar sachin kumar sachin kumar sachin kumar sachin kumar sachin kumar sachin kumar sachin kumar sachin kumar sachin kumar sachin kumar sachin kumar sachin kumar sachin kumar sachin kumar sachin kumar sachin kumar sachin kumar sachin kumar sachin kumar sachin kumar sachin kumar sachin kumar sachin kumar sachin kumar sachin kumar sachin kumar sachin kumar sachin kumar sachin kumar sachin kumar sachin kumar sachin kumar sachin kumar sachin kumar sachin kumar sachin kumar sachin kumar sachin kumar sachin kumar sachin kumar sachin kumar sachin kumar sachin kumar sachin kumar sachin kumar sachin kumar sachin kumar sachin kumar sachin kumar sachin kumar sachin kumar sachin kumar sachin kumar sachin kumar sachin kumar sachin kumar sachin kumar sachin kumar sachin kumar sachin kumar sachin kumar sachin kumar sachin kumar sachin kumar sachin kumar sachin kumar sachin kumar sachin kumar sachin kumar sachin kumar sachin kumar sachin kumar sachin kumar sachin kumar sachin kumar sachin kumar sachin kumar sachin kumar sachin kumar sachin kumar sachin kumar sachin kumar sachin kumar sachin kumar sachin kumar sachin kumar sachin kumar sachin kumar sachin kumar sachin kumar sachin kumar sachin kumar sachin kumar sachin kumar sachin kumar sachin kumar sachin kumar sachin kumar sachin kumar sachin kumar sachin kumar sachin kumar sachin kumar sachin kumar sachin kumar sachin kumar sachin kumar sachin kumar sachin kumar sachin kumar sachin kumar sachin kumar sachin kumar sachin kumar sachin kumar sachin kumar sachin kumar sachin kumar sachin kumar sachin kumar sachin kumar sachin kumar sachin kumar sachin kumar sachin kumar sachin kumar sachin kumar sachin kumar sachin kumar sachin kumar sachin kumar sachin kumar sachin kumar sachin kumar sachin kumar sachin kumar sachin kumar sachin kumar sachin kumar sachin kumar sachin kumar sachin kumar sachin kumar sachin kumar sachin kumar sachin kumar sachin kumar sachin kumar sachin kumar sachin kumar sachin kumar sachin kumar sachin kumar sachin kumar sachin kumar sachin kumar sachin kumar sachin kumar sachin kumar sachin kumar sachin kumar sachin kumar sachin kumar sachin kumar sachin kumar sachin kumar sachin kumar sachin kumar sachin kumar sachin kumar sachin kumar sachin kumar sachin kumar sachin kumar sachin kumar sachin kumar sachin kumar sachin kumar sachin kumar sachin kumar sachin kumar sachin kumar sachin kumar sachin kumar sachin kumar sachin kumar sachin kumar sachin kumar sachin kumar sachin kumar sachin kumar sachin kumar sachin kumar sachin kumar sachin kumar sachin kumar sachin kumar sachin kumar sachin kumar sachin kumar sachin kumar sachin kumar sachin kumar sachin kumar sachin kumar sachin kumar sachin kumar sachin kumar sachin kumar sachin kumar sachin kumar
sachin kaithwar sachin kaithwar sachin kaithwar sachin kaithwar sachin kaithwar sachin kaithwar sachin kaithwar sachin kaithwar sachin kaithwar sachin kaithwar sachin kaithwar sachin kaithwar sachin kaithwar sachin kaithwar sachin kaithwar sachin kaithwar sachin kaithwar sachin kaithwar sachin kaithwar sachin kaithwar sachin kaithwar sachin kaithwar sachin kaithwar sachin kaithwar sachin kaithwar sachin kaithwar sachin kaithwar sachin kaithwar sachin kaithwar sachin kaithwar sachin kaithwar sachin kaithwar sachin kaithwar sachin kaithwar sachin kaithwar sachin kaithwar sachin kaithwar sachin kaithwar sachin kaithwar sachin kaithwar sachin kaithwar sachin kaithwar sachin kaithwar sachin kaithwar sachin kaithwar sachin kaithwar sachin kaithwar sachin kaithwar sachin kaithwar sachin kaithwar sachin kaithwar sachin kaithwar sachin kaithwar sachin kaithwar sachin kaithwar sachin kaithwar sachin kaithwar sachin kaithwar sachin kaithwar sachin kaithwar sachin kaithwar sachin kaithwar sachin kaithwar sachin kaithwar sachin kaithwar sachin kaithwar sachin kaithwar sachin kaithwar sachin kaithwar sachin kaithwar sachin kaithwar sachin kaithwar sachin kaithwar sachin kaithwar sachin kaithwar sachin kaithwar sachin kaithwar sachin kaithwar sachin kaithwar sachin kaithwar sachin kaithwar sachin kaithwar sachin kaithwar sachin kaithwar sachin kaithwar sachin kaithwar sachin kaithwar sachin kaithwar sachin kaithwar sachin kaithwar sachin kaithwar sachin kaithwar sachin kaithwar sachin kaithwar sachin kaithwar sachin kaithwar sachin kaithwar sachin kaithwar sachin kaithwar sachin kaithwar sachin kaithwar sachin kaithwar sachin kaithwar sachin kaithwar sachin kaithwar sachin kaithwar sachin kaithwar sachin kaithwar sachin kaithwar war sachin kaithwar sachin kaithwar sachin kaithwar sachin kaithwar sachin kaithwarsachin kaithwar sachin kaithwar sachin kaithwar sachin kaithwar sachin kaithwar sachin kaithwar sachin kaithwar sachin kaithwar sachin kaithwar sachin kaithwar sachin kaithwar sachin kaithwar sachin kaithwar sachin kaithwar sachin kaithwar sachin kaithwar sachin kaithwar sachin kaithwar sachin kaithwar sachin kaithwar sachin kaithwar sachin kaithwar sachin kaithwar sachin kaithwar sachin kaithwar sachin kaithwar sachin kaithwar sachin kaithwar sachin kaithwar sachin kaithwar sachin kaithwar sachin kaithwar sachin kaithwar sachin kaithwar sachin kaithwar sachin kaithwar sachin kaithwar sachin kaithwar sachin kaithwar sachin kaithwar sachin kaithwar sachin kaithwar sachin kaithwar sachin kaithwar sachin kaithwar sachin kaithwar sachin kaithwar sachin kaithwar sachin kaithwar sachin kaithwar sachin kaithwar sachin kaithwar sachin kaithwar sachin kaithwar sachin kaithwar sachin kaithwar sachin kaithwar sachin kaithwar sachin kaithwar sachin kaithwar sachin kaithwar sachin kaithwar sachin kaithwar sachin kaithwar sachin kaithwar sachin kaithwar sachin kaithwar sachin kaithwar sachin kaithwar sachin kaithwar sachin kaithwar sachin kaithwar sachin kaithwar sachin kaithwar sachin kaithwar sachin kaithwar sachin kaithwar sachin kaithwar sachin kaithwar sachin kaithwar sachin kaithwar sachin kaithwar sachin kaithwar sachin kaithwar sachin kaithwar sachin kaithwar sachin kaithwar sachin kaithwar sachin kaithwar sachin kaithwar sachin kaithwar sachin kaithwar sachin kaithwar sachin kaithwar sachin kaithwar sachin kaithwar sachin kaithwar sachin kaithwar sachin kaithwar sachin kaithwar sachin kaithwar sachin kaithwar sachin kaithwar sachin kaithwar sachin kaithwar sachin kaithwar sachin kaithwar sachin kaithwar sachin kaithwar sachin kaithwar sachin kaithwar sachin kaithwar sachin kaithwar sachin kaithwar sachin kaithwar sachin kaithwar sachin kaithwar sachin kaithwar sachin kaithwar sachin kaithwar sachin kaithwar sachin kaithwar sachin kaithwar sachin kaithwar sachin kaithwar sachin kaithwar sachin kaithwar sachin kaithwar sachin kaithwar sachin kaithwar sachin kaithwar sachin kaithwar sachin kaithwar sachin kaithwar sachin kaithwar sachin kaithwar sachin kaithwar sachin kaithwar sachin kaithwar sachin kaithwar sachin kaithwar sachin kaithwar sachin kaithwar sachin kaithwar sachin kaithwar sachin kaithwar sachin kaithwar sachin kaithwar sachin kaithwar sachin kaithwar sachin kaithwar sachin kaithwar sachin kaithwar sachin kaithwar sachin kaithwar sachin kaithwar sachin kaithwar sachin kaithwar sachin kaithwar sachin kaithwar sachin kaithwar sachin kaithwar sachin kaithwar sachin kaithwar sachin kaithwar sachin kaithwar sachin kaithwar sachin kaithwar sachin kaithwar sachin kaithwar sachin kaithwar sachin kaithwar sachin kaithwar sachin kaithwar sachin kaithwar sachin kaithwar sachin kaithwar sachin kaithwar sachin kaithwar sachin kaithwar sachin kaithwar sachin kaithwar sachin kaithwar sachin kaithwar sachin kaithwar sachin kaithwar sachin kaithwar sachin kaithwar sachin kaithwar sachin kaithwar sachin kaithwar sachin kaithwar sachin kaithwar sachin kaithwar sachin kaithwar sachin kaithwar sachin kaithwar sachin kaithwar sachin kaithwar sachin kaithwar sachin kaithwar sachin kaithwar sachin kaithwar sachin kaithwar sachin kaithwar sachin kaithwar sachin kaithwar sachin kaithwar sachin kaithwar sachin kaithwar sachin kaithwar sachin kaithwar sachin kaithwar sachin kaithwar sachin kaithwar sachin kaithwar sachin kaithwar sachin kaithwar sachin kaithwar sachin kaithwar sachin kaithwar sachin kaithwar sachin kaithwar sachin kaithwar sachin kaithwar sachin kaithwar sachin kaithwar sachin kaithwar sachin kaithwar sachin kaithwar sachin kaithwar sachin kaithwar sachin kaithwar sachin kaithwar sachin kaithwar sachin kaithwar sachin kaithwar sachin kaithwar sachin kaithwar sachin kaithwar sachin kaithwar sachin kaithwar sachin kaithwar sachin kaithwar sachin kaithwar sachin kaithwar sachin kaithwar sachin kaithwar sachin kaithwar sachin kaithwarsachin kaithwar sachin kaithwar sachin kaithwar sachin kaithwar sachin kaithwar sachin kaithwar sachin kaithwar sachin kaithwar sachin kaithwar sachin kaithwar sachin kaithwar sachin kaithwar sachin kaithwar sachin kaithwar sachin kaithwar sachin kaithwar sachin kaithwar sachin kaithwar sachin kaithwar sachin kaithwar sachin kaithwar sachin kaithwar sachin kaithwar sachin kaithwar sachin kaithwar sachin kaithwar sachin kaithwar sachin kaithwar sachin kaithwar sachin kaithwar sachin kaithwar sachin kaithwar sachin kaithwar sachin kaithwar sachin kaithwar sachin kaithwar sachin kaithwar sachin kaithwar sachin kaithwar sachin kaithwar sachin kaithwar sachin kaithwar sachin kaithwar sachin kaithwar sachin kaithwar sachin kaithwar sachin kaithwar sachin kaithwar sachin kaithwar sachin kaithwar sachin kaithwar sachin kaithwar sachin kaithwar sachin kaithwar sachin kaithwar sachin kaithwar sachin kaithwar sachin kaithwar sachin kaithwar sachin kaithwar sachin kaithwar sachin kaithwar sachin kaithwar sachin kaithwar sachin kaithwar sachin kaithwar sachin kaithwar sachin kaithwar sachin kaithwar sachin kaithwar sachin kaithwar sachin kaithwar sachin kaithwar sachin kaithwar sachin kaithwar sachin kaithwar sachin kaithwar sachin kaithwar sachin kaithwar sachin kaithwar sachin kaithwar sachin kaithwar sachin kaithwar sachin kaithwar sachin kaithwar sachin kaithwar sachin kaithwar sachin kaithwar sachin kaithwar sachin kaithwar sachin kaithwar sachin kaithwar sachin kaithwar sachin kaithwar sachin kaithwar sachin kaithwar sachin kaithwar sachin kaithwar sachin kaithwar sachin kaithwar sachin kaithwar sachin kaithwar sachin kaithwar sachin kaithwar sachin kaithwar sachin kaithwar sachin kaithwar sachin kaithwar sachin kaithwar sachin kaithwar sachin kaithwar sachin kaithwar sachin kaithwar sachin kaithwar sachin kaithwar sachin kaithwar sachin kaithwar sachin kaithwar sachin kaithwar sachin kaithwar sachin kaithwar sachin kaithwar sachin kaithwar sachin kaithwar sachin kaithwar sachin kaithwar sachin kaithwar sachin kaithwar sachin kaithwar sachin kaithwar sachin kaithwar sachin kaithwar sachin kaithwar sachin kaithwar sachin kaithwar sachin kaithwar sachin kaithwar sachin kaithwar sachin kaithwar sachin kaithwar sachin kaithwar sachin kaithwar sachin kaithwar sachin kaithwar sachin kaithwar sachin kaithwar sachin kaithwar sachin kaithwar sachin kaithwar sachin kaithwar sachin kaithwar sachin kaithwar sachin kaithwar sachin kaithwar sachin kaithwar sachin kaithwar sachin kaithwar sachin kaithwar sachin kaithwar sachin kaithwar sachin kaithwar sachin kaithwar sachin kaithwar sachin kaithwar sachin kaithwar sachin kaithwar sachin kaithwar sachin kaithwar sachin kaithwar sachin kaithwar sachin kaithwar sachin kaithwar sachin kaithwar sachin kaithwar sachin kaithwar sachin kaithwar sachin kaithwar sachin kaithwar sachin kaithwar sachin kaithwar sachin kaithwar sachin kaithwar sachin kaithwar sachin kaithwar sachin kaithwar sachin kaithwar sachin kaithwar sachin kaithwar sachin kaithwar sachin kaithwar sachin kaithwar sachin kaithwar sachin kaithwar sachin kaithwar sachin kaithwar sachin kaithwar sachin kaithwar sachin kaithwar sachin kaithwar sachin kaithwar sachin kaithwar sachin kaithwar sachin kaithwar sachin kaithwar sachin kaithwar sachin kaithwar sachin kaithwar sachin kaithwar sachin kaithwar sachin kaithwar sachin kaithwar sachin kaithwar sachin kaithwar sachin kaithwar sachin kaithwar sachin kaithwar sachin kaithwar sachin kaithwar sachin kaithwar sachin kaithwar sachin kaithwar sachin kaithwar sachin kaithwar sachin kaithwar sachin kaithwar sachin kaithwar sachin kaithwar sachin kaithwar sachin kaithwar sachin kaithwar sachin kaithwar sachin kaithwar sachin kaithwar sachin kaithwar sachin kaithwar sachin kaithwar sachin kaithwar sachin kaithwar sachin kaithwar sachin kaithwar sachin kaithwar sachin kaithwar sachin kaithwar sachin kaithwar sachin kaithwar sachin kaithwar sachin kaithwar sachin kaithwar sachin kaithwar sachin kaithwarsachin kaithwar sachin kaithwar sachin kaithwar sachin kaithwar sachin kaithwar sachin kaithwar sachin kaithwar sachin kaithwar sachin kaithwar sachin kaithwar sachin kaithwar sachin kaithwar sachin kaithwar sachin kaithwar sachin kaithwar sachin kaithwar sachin kaithwar sachin kaithwar sachin kaithwar sachin kaithwar sachin kaithwar sachin kaithwar sachin kaithwar sachin kaithwar sachin kaithwar sachin kaithwar sachin kaithwar sachin kaithwar sachin kaithwar sachin kaithwar sachin kaithwar sachin kaithwar sachin kaithwar sachin kaithwar sachin kaithwar sachin kaithwar sachin kaithwar sachin kaithwar sachin kaithwar sachin kaithwar sachin kaithwar sachin kaithwar sachin kaithwar sachin kaithwar sachin kaithwar sachin kaithwar sachin kaithwar sachin kaithwar sachin kaithwar sachin kaithwar sachin kaithwar sachin kaithwar sachin kaithwar sachin kaithwar sachin kaithwar sachin kaithwar sachin kaithwar sachin kaithwar sachin kaithwar sachin kaithwar sachin kaithwar sachin kaithwar sachin kaithwar sachin kaithwar sachin kaithwar sachin kaithwar sachin kaithwar sachin kaithwar sachin kaithwar sachin kaithwar sachin kaithwar sachin kaithwar sachin kaithwar sachin kaithwar sachin kaithwar sachin kaithwar sachin kaithwar sachin kaithwar sachin kaithwar sachin kaithwar sachin kaithwar sachin kaithwar sachin kaithwar sachin kaithwar sachin kaithwar sachin kaithwar sachin kaithwar sachin kaithwar sachin kaithwar sachin kaithwar sachin kaithwar sachin kaithwar sachin kaithwar sachin kaithwar sachin kaithwar sachin kaithwar sachin kaithwar sachin kaithwar sachin kaithwar sachin kaithwar sachin kaithwar sachin kaithwar sachin kaithwar sachin kaithwar sachin kaithwar sachin kaithwar sachin kaithwar sachin kaithwar sachin kaithwar sachin kaithwar sachin kaithwar sachin kaithwar sachin kaithwar sachin kaithwar sachin kaithwar sachin kaithwar sachin kaithwar sachin kaithwar sachin kaithwar sachin kaithwar sachin kaithwar sachin kaithwar sachin kaithwar sachin kaithwar sachin kaithwar sachin kaithwar sachin kaithwar sachin kaithwar sachin kaithwar sachin kaithwar sachin kaithwar sachin kaithwar sachin kaithwar sachin kaithwar sachin kaithwar sachin kaithwar sachin kaithwar sachin kaithwar sachin kaithwar sachin kaithwar sachin kaithwar sachin kaithwar sachin kaithwar sachin kaithwar sachin kaithwar sachin kaithwar sachin kaithwar sachin kaithwar sachin kaithwar sachin kaithwar sachin kaithwar sachin kaithwar sachin kaithwar sachin kaithwar sachin kaithwar sachin kaithwar sachin kaithwar sachin kaithwar sachin kaithwar sachin kaithwar sachin kaithwar sachin kaithwar sachin kaithwar sachin kaithwar sachin kaithwar sachin kaithwar sachin kaithwar sachin kaithwar sachin kaithwar sachin kaithwar sachin kaithwar sachin kaithwar sachin kaithwar sachin kaithwar sachin kaithwar sachin kaithwar sachin kaithwar sachin kaithwar sachin kaithwar sachin kaithwar sachin kaithwar sachin kaithwar sachin kaithwar sachin kaithwar sachin kaithwar sachin kaithwar sachin kaithwar sachin kaithwar sachin kaithwar sachin kaithwar sachin kaithwar sachin kaithwar sachin kaithwar sachin kaithwar sachin kaithwar sachin kaithwar sachin kaithwar sachin kaithwar sachin kaithwar sachin kaithwar sachin kaithwar sachin kaithwar sachin kaithwar sachin kaithwar sachin kaithwar sachin kaithwar sachin kaithwar sachin kaithwar sachin kaithwar sachin kaithwar sachin kaithwar sachin kaithwar sachin kaithwar sachin kaithwar sachin kaithwar sachin kaithwar sachin kaithwar sachin kaithwar sachin kaithwar sachin kaithwar sachin kaithwar sachin kaithwar sachin kaithwar sachin kaithwar sachin kaithwar sachin kaithwar sachin kaithwar sachin kaithwar sachin kaithwar sachin kaithwar sachin kaithwar sachin kaithwar sachin kaithwar sachin kaithwar sachin kaithwar sachin kaithwar sachin kaithwar sachin kaithwar sachin kaithwar sachin kaithwar sachin kaithwar sachin kaithwar sachin kaithwar sachin kaithwar sachin kaithwar sachin kaithwar sachin kaithwar sachin kaithwar sachin kaithwar sachin kaithwarsachin kaithwar sachin kaithwar sachin kaithwar sachin kaithwar sachin kaithwar sachin kaithwar sachin kaithwar sachin kaithwar sachin kaithwar sachin kaithwar sachin kaithwar sachin kaithwar sachin kaithwar sachin kaithwar sachin kaithwar sachin kaithwar sachin kaithwar sachin kaithwar sachin kaithwar sachin kaithwar sachin kaithwar sachin kaithwar sachin kaithwar sachin kaithwar sachin kaithwar sachin kaithwar sachin kaithwar sachin kaithwar sachin kaithwar sachin kaithwar sachin kaithwar sachin kaithwar sachin kaithwar sachin kaithwar sachin kaithwar sachin kaithwar sachin kaithwar sachin kaithwar sachin kaithwar sachin kaithwar sachin kaithwar sachin kaithwar sachin kaithwar sachin kaithwar sachin kaithwar sachin kaithwar sachin kaithwar sachin kaithwar sachin kaithwar sachin kaithwar sachin kaithwar sachin kaithwar sachin kaithwar sachin kaithwar sachin kaithwar sachin kaithwar sachin kaithwar sachin kaithwar sachin kaithwar sachin kaithwar sachin kaithwar sachin kaithwar sachin kaithwar sachin kaithwar sachin kaithwar sachin kaithwar sachin kaithwar sachin kaithwar sachin kaithwar sachin kaithwar sachin kaithwar sachin
sachin kumar sachin kumar sachin kumar sachin kumar sachin kumar sachin kumar sachin kumar sachin kumar sachin kumar sachin kumar sachin kumar sachin kumar sachin kumar sachin kumar sachin kumar sachin kumar sachin kumar sachin kumar sachin kumar sachin kumar sachin kumar sachin kumar sachin kumar sachin kumar sachin kumar sachin kumar sachin kumar sachin kumar sachin kumar sachin kumar sachin kumar sachin kumar sachin kumar sachin kumar sachin kumar sachin kumar sachin kumar sachin kumar sachin kumar sachin kumar sachin kumar sachin kumar sachin kumar sachin kumar sachin kumar sachin kumar sachin kumar sachin kumar sachin kumar sachin kumar sachin kumar sachin kumar sachin kumar sachin kumar sachin kumar sachin kumar sachin kumar sachin kumar sachin kumar sachin kumar sachin kumar sachin kumar sachin kumar sachin kumar sachin kumar sachin kumar sachin kumar sachin kumar sachin kumar sachin kumar sachin kumar sachin kumar sachin kumar sachin kumar sachin kumar sachin kumar sachin kumar sachin kumar sachin kumar sachin kumar sachin kumar sachin kumar sachin kumar sachin kumar sachin kumar sachin kumar sachin kumar sachin kumar sachin kumar sachin kumar sachin kumar sachin kumar sachin kumar sachin kumar sachin kumar sachin kumar sachin kumar sachin kumar sachin kumar sachin kumar sachin kumar sachin kumar sachin kumar sachin kumar sachin kumar sachin kumar sachin kumar sachin kumar sachin kumar sachin kumar sachin kumar sachin kumar sachin kumar sachin kumar sachin kumar sachin kumar sachin kumar sachin kumar sachin kumar sachin kumar sachin kumar sachin kumar sachin kumar sachin kumar sachin kumar sachin kumar sachin kumar sachin kumar sachin kumar sachin kumar sachin kumar sachin kumar sachin kumar sachin kumar sachin kumar sachin kumar sachin kumar sachin kumar sachin kumar sachin kumar sachin kumar sachin kumar sachin kumar sachin kumar sachin kumar sachin kumar sachin kumar sachin kumar sachin kumar sachin kumar sachin kumar sachin kumar sachin kumar sachin kumar sachin kumar sachin kumar sachin kumar sachin kumar sachin kumar sachin kumar sachin kumar sachin kumar sachin kumar sachin kumar sachin kumar sachin kumar sachin kumar sachin kumar sachin kumar sachin kumar sachin kumar sachin kumar sachin kumar sachin kumar sachin kumar sachin kumar sachin kumar sachin kumar sachin kumar sachin kumar sachin kumar sachin kumar sachin kumar sachin kumar sachin kumar sachin kumar sachin kumar sachin kumar sachin kumar sachin kumar sachin kumar sachin kumar sachin kumar sachin kumar sachin kumar sachin kumar sachin kumar sachin kumar sachin kumar sachin kumar sachin kumar sachin kumar sachin kumar sachin kumar sachin kumar sachin kumar sachin kumar sachin kumar sachin kumar sachin kumar sachin kumar sachin kumar sachin kumar sachin kumar sachin kumar sachin kumar sachin kumar sachin kumar sachin kumar sachin kumar sachin kumar sachin kumar sachin kumar sachin kumar sachin kumar sachin kumar sachin kumar sachin kumar sachin kumar sachin kumar sachin kumar sachin kumar sachin kumar sachin kumar sachin kumar sachin kumar sachin kumar sachin kumar sachin kumar sachin kumar sachin kumar sachin kumar sachin kumar sachin kumar sachin kumar sachin kumar sachin kumar sachin kumar sachin kumar sachin kumar sachin kumar sachin kumar sachin kumar sachin kumar sachin kumar sachin kumar sachin kumar sachin kumar sachin kumar sachin kumar sachin kumar sachin kumar sachin kumar sachin kumar sachin kumar sachin kumar sachin kumar sachin kumar sachin kumar sachin kumar sachin kumar sachin kumar sachin kumar sachin kumar sachin kumar sachin kumar sachin kumar sachin kumar sachin kumar sachin kumar sachin kumar sachin kumar sachin kumar sachin kumar sachin kumar sachin kumar sachin kumar sachin kumar sachin kumar sachin kumar sachin kumar sachin kumar sachin kumar sachin kumar sachin kumar sachin kumar sachin kumar sachin kumar sachin kumar sachin kumar sachin kumar sachin kumar sachin kumar sachin kumar sachin kumar sachin kumar sachin kumar sachin kumar sachin kumar sachin kumar sachin kumar sachin kumar sachin kumar sachin kumar sachin kumar sachin kumar sachin kumar sachin kumar sachin kumar sachin kumar sachin kumar sachin kumar sachin kumar sachin kumar sachin kumar sachin kumar sachin kumar sachin kumar sachin kumar sachin kumar sachin kumar sachin kumar sachin kumar sachin kumar sachin kumar sachin kumar sachin kumar sachin kumar sachin kumar sachin kumar sachin kumar sachin kumar sachin kumar sachin kumar sachin kumar sachin kumar sachin kumar sachin kumar sachin kumar sachin kumar sachin kumar sachin kumar sachin kumar sachin kumar sachin kumar sachin kumar sachin kumar sachin kumar sachin kumar sachin kumar sachin kumar sachin kumar sachin kumar sachin kumar sachin kumar sachin kumar sachin kumar sachin kumar sachin kumar sachin kumar sachin kumar sachin kumar sachin kumar sachin kumar sachin kumar sachin kumar sachin kumar sachin kumar sachin kumar sachin kumar sachin kumar sachin kumar sachin kumar sachin kumar sachin kumar sachin kumar sachin kumar sachin kumar sachin kumar sachin kumar sachin kumar sachin kumar sachin kumar sachin kumar sachin kumar sachin kumar sachin kumar sachin kumar sachin kumar sachin kumar sachin kumar sachin kumar sachin kumar sachin kumar sachin kumar sachin kumar sachin kumar sachin kumar sachin kumar sachin kumar sachin kumar sachin kumar sachin kumar sachin kumar sachin kumar sachin kumar sachin kumar sachin kumar sachin kumar sachin kumar sachin kumar sachin kumar sachin kumar sachin kumar sachin kumar sachin kumar sachin kumar sachin kumar sachin kumar sachin kumar sachin kumar sachin kumar sachin kumar sachin kumar sachin kumar sachin kumar sachin kumar sachin kumar sachin kumar sachin kumar sachin kumar sachin kumar sachin kumar sachin kumar sachin kumar sachin kumar sachin kumar sachin kumar sachin kumar sachin kumar sachin kumar sachin kumar sachin kumar sachin kumar sachin kumar sachin kumar sachin kumar sachin kumar sachin kumar sachin kumar sachin kumar sachin kumar sachin kumar sachin kumar sachin kumar sachin kumar sachin kumar sachin kumar sachin kumar sachin kumar sachin kumar sachin kumar sachin kumar sachin kumar sachin kumar sachin kumar sachin kumar sachin kumar sachin kumar sachin kumar sachin kumar sachin kumar sachin kumar sachin kumar sachin kumar sachin kumar sachin kumar sachin kumar sachin kumar sachin kumar sachin kumar sachin kumar sachin kumar sachin kumar sachin kumar sachin kumar sachin kumar sachin kumar sachin kumar sachin kumar sachin kumar sachin kumar sachin kumar sachin kumar sachin kumar sachin kumar sachin kumar sachin kumar sachin kumar sachin kumar sachin kumar sachin kumar sachin kumar sachin kumar sachin kumar sachin kumar sachin kumar sachin kumar sachin kumar sachin kumar sachin kumar sachin kumar sachin kumar sachin kumar sachin kumar sachin kumar sachin kumar sachin kumar sachin kumar sachin kumar sachin kumar sachin kumar sachin kumar sachin kumar sachin kumar sachin kumar sachin kumar sachin kumar sachin kumar sachin kumar sachin kumar sachin kumar sachin kumar sachin kumar sachin kumar sachin kumar sachin kumar sachin kumar sachin kumar sachin kumar sachin kumar sachin kumar sachin kumar sachin kumar sachin kumar sachin kumar sachin kumar sachin kumar sachin kumar sachin kumar sachin kumar sachin kumar sachin kumar sachin kumar sachin kumar sachin kumar sachin kumar sachin kumar sachin kumar sachin kumar sachin kumar sachin kumar sachin kumar sachin kumar sachin kumar sachin kumar sachin kumar sachin kumar sachin kumar sachin kumar sachin kumar sachin kumar sachin kumar sachin kumar sachin kumar sachin kumar sachin kumar sachin kumar sachin kumar sachin kumar sachin kumar sachin kumar sachin kumar sachin kumar sachin kumar sachin kumar sachin kumar sachin kumar sachin kumar sachin kumar sachin kumar sachin kumar sachin kumar sachin kumar sachin kumar sachin kumar sachin kumar sachin kumar sachin kumar sachin kumar sachin kumar sachin kumar sachin kumar sachin kumar sachin kumar sachin kumar sachin kumar sachin kumar sachin kumar sachin kumar sachin kumar sachin kumar sachin kumar sachin kumar sachin kumar sachin kumar sachin kumar sachin kumar sachin kumar sachin kumar sachin kumar sachin kumar sachin kumar sachin kumar sachin kumar sachin kumar sachin kumar sachin kumar sachin kumar sachin kumar sachin kumar sachin kumar sachin kumar sachin kumar sachin kumar sachin kumar sachin kumar sachin kumar sachin kumar sachin kumar sachin kumar sachin kumar sachin kumar sachin kumar sachin kumar sachin kumar sachin kumar sachin kumar sachin kumar sachin kumar sachin kumar sachin kumar sachin kumar sachin kumar sachin kumar sachin kumar sachin kumar sachin kumar sachin kumar sachin kumar sachin kumar sachin kumar sachin kumar sachin kumar sachin kumar sachin kumar sachin kumar sachin kumar sachin kumar sachin kumar sachin kumar sachin kumar sachin kumar sachin kumar sachin kumar sachin kumar sachin kumar sachin kumar sachin kumar sachin kumar sachin kumar sachin kumar sachin kumar sachin kumar sachin kumar sachin kumar sachin kumar sachin kumar sachin kumar sachin kumar sachin kumar sachin kumar sachin kumar sachin kumar sachin kumar sachin kumar sachin kumar sachin kumar sachin kumar sachin kumar sachin kumar sachin kumar sachin kumar sachin kumar sachin kumar sachin kumar sachin kumar sachin kumar sachin kumar sachin kumar sachin kumar sachin kumar sachin kumar sachin kumar sachin kumar sachin kumar sachin kumar sachin kumar sachin kumar sachin kumar sachin kumar sachin kumar sachin kumar sachin kumar sachin kumar sachin kumar sachin kumar sachin kumar sachin kumar sachin kumar sachin kumar sachin kumar sachin kumar sachin kumar sachin kumar sachin kumar sachin kumar sachin kumar sachin kumar sachin kumar sachin kumar sachin kumar sachin kumar sachin kumar sachin kumar sachin kumar sachin kumar sachin kumar sachin kumar sachin kumar sachin kumar sachin kumar sachin kumar sachin kumar sachin kumar sachin kumar sachin kumar sachin kumar sachin kumar sachin kumar sachin kumar sachin kumar sachin kumar sachin kumar sachin kumar sachin kumar sachin kumar sachin kumar sachin kumar sachin kumar sachin kumar sachin kumar sachin kumar sachin kumar sachin kumar sachin kumar sachin kumar sachin kumar sachin kumar sachin kumar sachin kumar sachin kumar sachin kumar sachin kumar sachin kumar sachin kumar sachin kumar sachin kumar sachin kumar sachin kumar sachin kumar sachin kumar sachin kumar sachin kumar sachin kumar sachin kumar sachin kumar sachin kumar sachin kumar sachin kumar sachin kumar sachin kumar sachin kumar sachin kumar sachin kumar sachin kumar sachin kumar sachin kumar sachin kumar sachin kumar sachin kumar sachin kumar sachin kumar sachin kumar sachin kumar sachin kumar sachin kumar sachin kumar sachin kumar sachin kumar sachin kumar sachin kumar sachin kumar sachin kumar sachin kumar sachin kumar sachin kumar sachin kumar sachin kumar sachin kumar sachin kumar sachin kumar sachin kumar sachin kumar sachin kumar sachin kumar sachin kumar sachin kumar sachin kumar sachin kumar sachin kumar sachin kumar sachin kumar sachin kumar sachin kumar sachin kumar sachin kumar sachin kumar sachin kumar sachin kumar sachin kumar sachin kumar sachin kumar sachin kumar sachin kumar sachin kumar sachin kumar sachin kumar sachin kumar sachin kumar sachin kumar sachin kumar sachin kumar sachin kumar sachin kumar sachin kumar sachin kumar sachin kumar sachin kumar sachin kumar sachin kumar sachin kumar sachin kumar sachin kumar sachin kumar sachin kumar sachin kumar sachin kumar sachin kumar sachin kumar sachin kumar sachin kumar sachin kumar sachin kumar sachin kumar sachin kumar sachin kumar sachin kumar sachin kumar sachin kumar sachin kumar sachin kumar sachin kumar sachin kumar sachin kumar sachin kumar sachin kumar sachin kumar sachin kumar sachin kumar sachin kumar sachin kumar sachin kumar sachin kumar sachin kumar sachin kumar sachin kumar sachin kumar sachin kumar sachin kumar sachin kumar sachin kumar sachin kumar sachin kumar sachin kumar sachin kumar sachin kumar sachin kumar sachin kumar sachin kumar sachin kumar sachin kumar sachin kumar sachin kumar sachin kumar sachin kumar sachin kumar sachin kumar sachin kumar sachin kumar sachin kumar sachin kumar sachin kumar sachin kumar sachin kumar sachin kumar sachin kumar sachin kumar sachin kumar sachin kumar sachin kumar sachin kumar sachin kumar sachin kumar sachin kumar sachin kumar sachin kumar sachin kumar sachin kumar sachin kumar sachin kumar sachin kumar sachin kumar sachin kumar sachin kumar sachin kumar sachin kumar sachin kumar sachin kumar sachin kumar sachin kumar sachin kumar sachin kumar sachin kumar sachin kumar sachin kumar sachin kumar sachin kumar sachin kumar sachin kumar sachin kumar sachin kumar sachin kumar sachin kumar sachin kumar sachin kumar sachin kumar sachin kumar sachin kumar sachin kumar sachin kumar sachin kumar sachin kumar sachin kumar sachin kumar sachin kumar sachin kumar sachin kumar sachin kumar sachin kumar sachin kumar sachin kumar sachin kumar sachin kumar sachin kumar sachin kumar sachin kumar sachin kumar sachin kumar sachin kumar sachin kumar sachin kumar sachin kumar sachin kumar sachin kumar sachin kumar sachin kumar sachin kumar sachin kumar sachin kumar sachin kumar sachin kumar sachin kumar sachin kumar sachin kumar sachin kumar sachin kumar sachin kumar sachin kumar sachin kumar sachin kumar sachin kumar sachin kumar sachin kumar sachin kumar sachin kumar sachin kumar sachin kumar sachin kumar sachin kumar sachin kumar sachin kumar sachin kumar sachin kumar sachin kumar sachin kumar sachin kumar sachin kumar sachin kumar sachin kumar sachin kumar sachin kumar sachin kumar sachin kumar sachin kumar sachin kumar sachin kumar sachin kumar sachin kumar sachin kumar sachin kumar sachin kumar sachin kumar sachin kumar sachin kumar sachin kumar sachin kumar sachin kumar sachin kumar sachin kumar sachin kumar sachin kumar sachin kumar sachin kumar sachin kumar sachin kumar sachin kumar sachin kumar sachin kumar sachin kumar sachin kumar sachin kumar sachin kumar sachin kumar sachin kumar sachin kumar sachin kumar